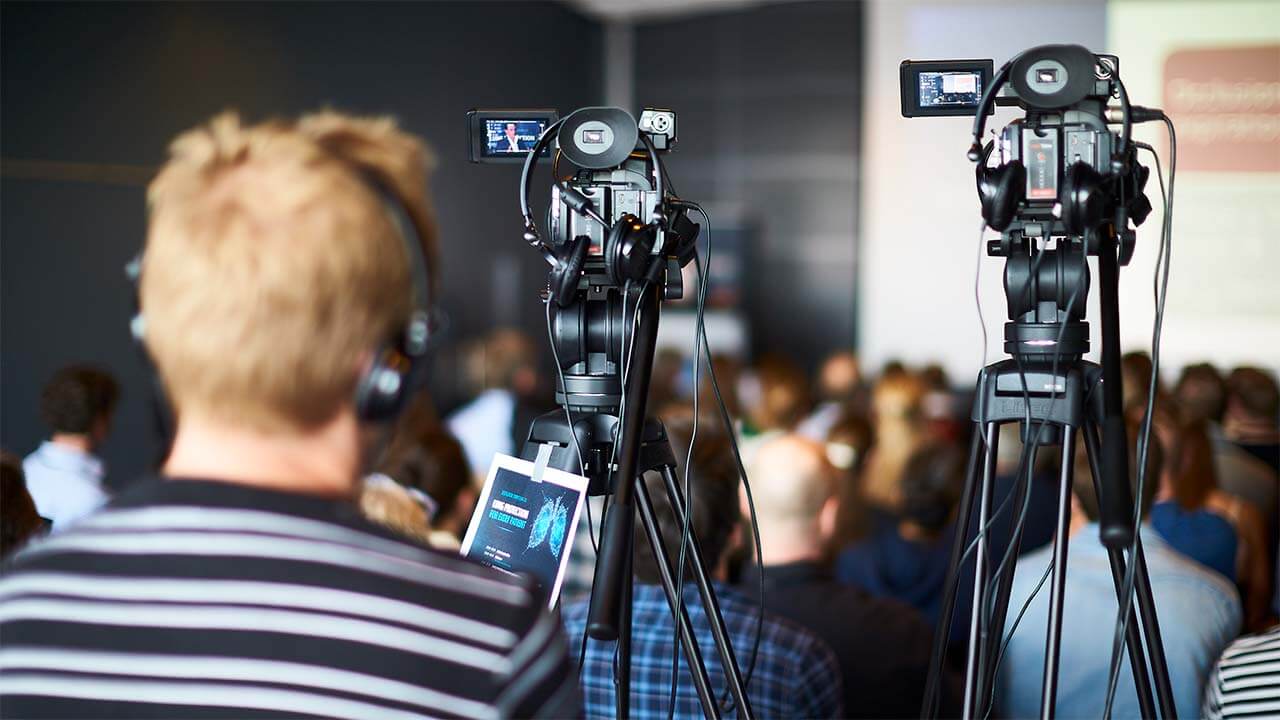 22 apr

Videoproduction from conference by Medidyne

Production type: Conference video,
Production format: Multi-camera setup w. 3 cameras
Location: Den Blå Planet, Copenhagen
Content: Keynote Speakers
Client: Medidyne
Title: Ventilation Symposium 3.0
Mediehuset København covers Medidyne's conference on Den Blå Planet.
This is a 3-camera production with full staffing – and recording of questions from the audience in the hall. Subsequently, we will process the production in post-editing – and divide them into several videos, e.g. keynote speakers are divided separately. Subsequently, intro, outro, breakers, video clips and updated PowerPoint slides are inserted. Conference location: Den Blå Planet.
Background
Medidyne proudly presents the third ventilation symposium on April 21st. It will be a day where we will focus
on key challenges and topics within ventilation therapy. Together with international speakers from the
Netherlands and France, as well as participants from all the Nordic countries, we will have interesting panel
talks and hot topics discussions.