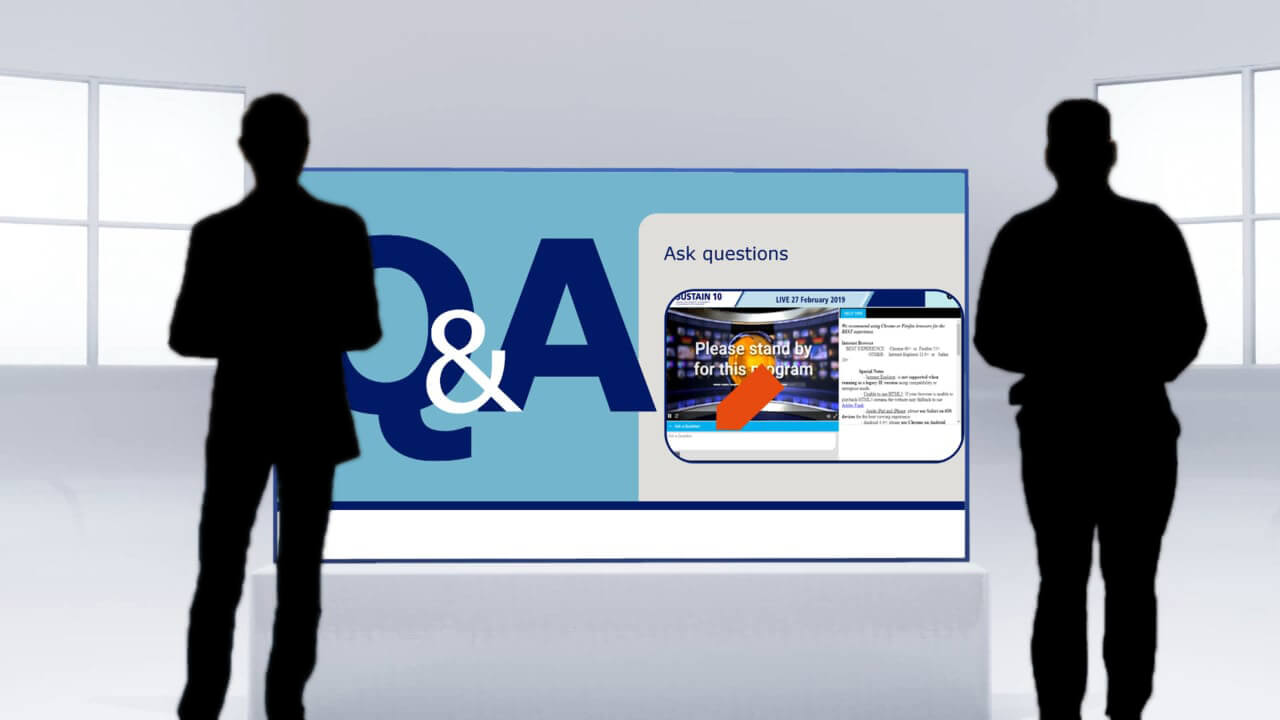 06 maj

Virtual event and live streaming for 6connex

Production type: Virtual event and live streaming
Title: SUSTAIN 10
Technic: Multi-camera, green screen cyclorama studio, virtual set, live streaming
Client: 6connex (USA)
End-client: Novo Nordisk A/S (DK)
Case
Research Study Comparing a New Medicine Semaglutide to Liraglutide in People with Type 2 Diabetes
Mediehuset København (Media House Copenhagen) has conducted a 3-camera production for digital distribution agency 6connex from the USA, where we delivered the live stream from our green screen studio to the end customer, which is Novo Nordisk, who needed to inform European participants in a medical research project.
The task also consisted of building a live studio in our green screen studio using a virtual set where 2 people could review the test results with the target group and answer questions. The live streaming was delivered in broadcast quality.
6connex, a global software and services provider, was responsible for receiving the streaming signal from Copenhagen, publishing point and streaming distribution.
Six Degrees Medical Consulting. Toronto, Canada, was responsible for storyboard
Storymasters: The virtual set graphics were provided by Storymasters – a Toronto-based creative services firm specializing in video-based multimedia and digital content creation.
1 testing day, which aimed to allow all participants in the production (both in front of the camera and the production team behind the cameras) to test their own roles and ensure that the complex technique interacted with each other.
Case-study: https://www.clinicaltrials.gov/ct2/show/study/NCT03191396